In 2018, AB-Micro Sp. z o.o. commissioned by the general contractor P.P.H. EKO-SYSTEM-POLSKA, completed the task of supplying and developing a control system for the sewage treatment plant in Partynia, Radomyśl Wielki commune. The system includes control cabinets with electrical and control equipment from Schneider Electric, Schneider Electric programmable controllers, computers with the SCADA Movicon 11 supervision, and remote control system.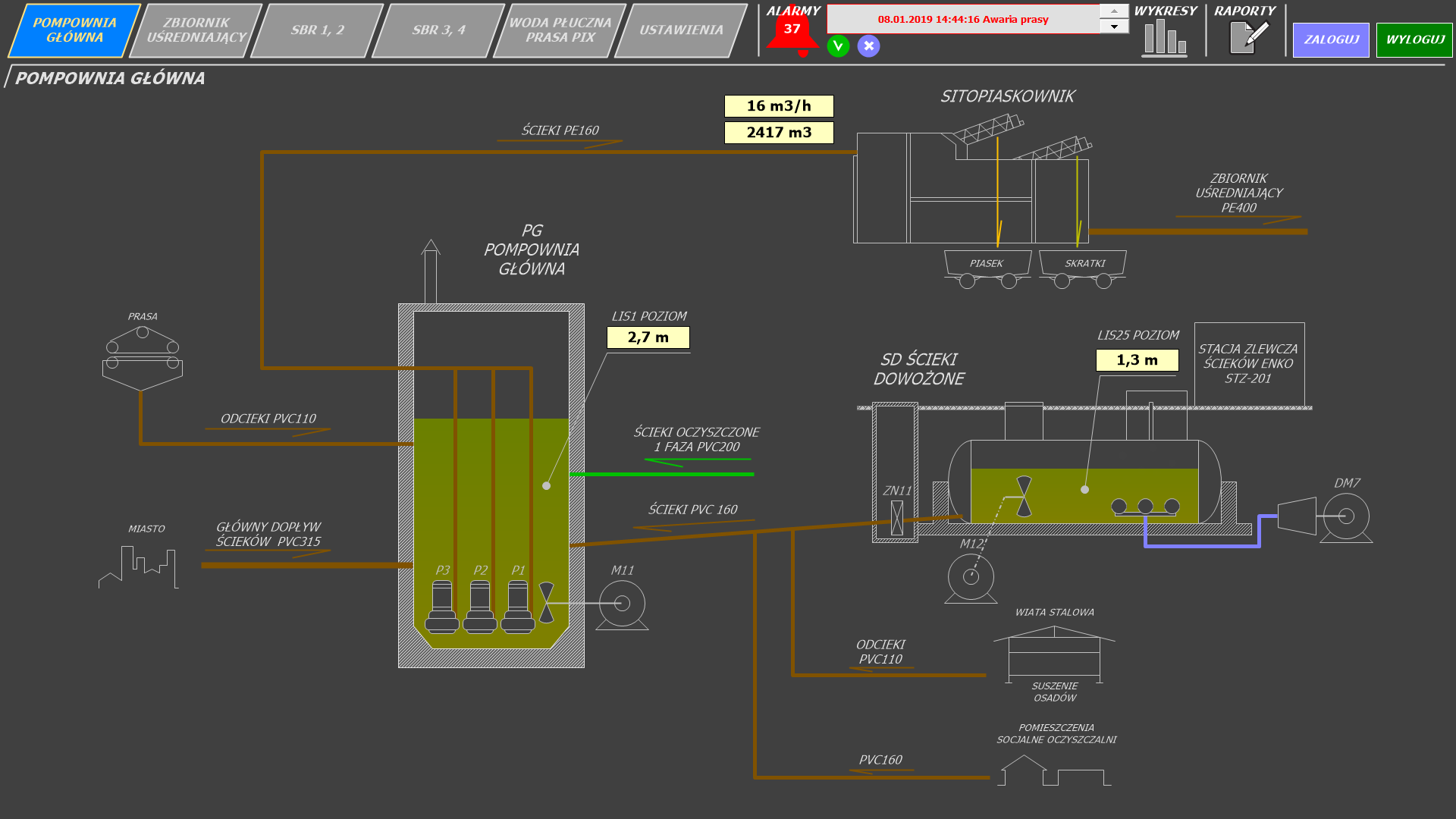 Above: a general diagram
System users can monitor the condition of the facility on an ongoing basis, which is designed to operate without the need for continuous supervision by the treatment plant staff, remote control and configuration of the wastewater treatment process from the SCADA application level, manual local control using switches located on the front of control cabinets. For billing purposes, the data archiving and reporting mechanism embedded in the Movicon 11 SCADA system was used.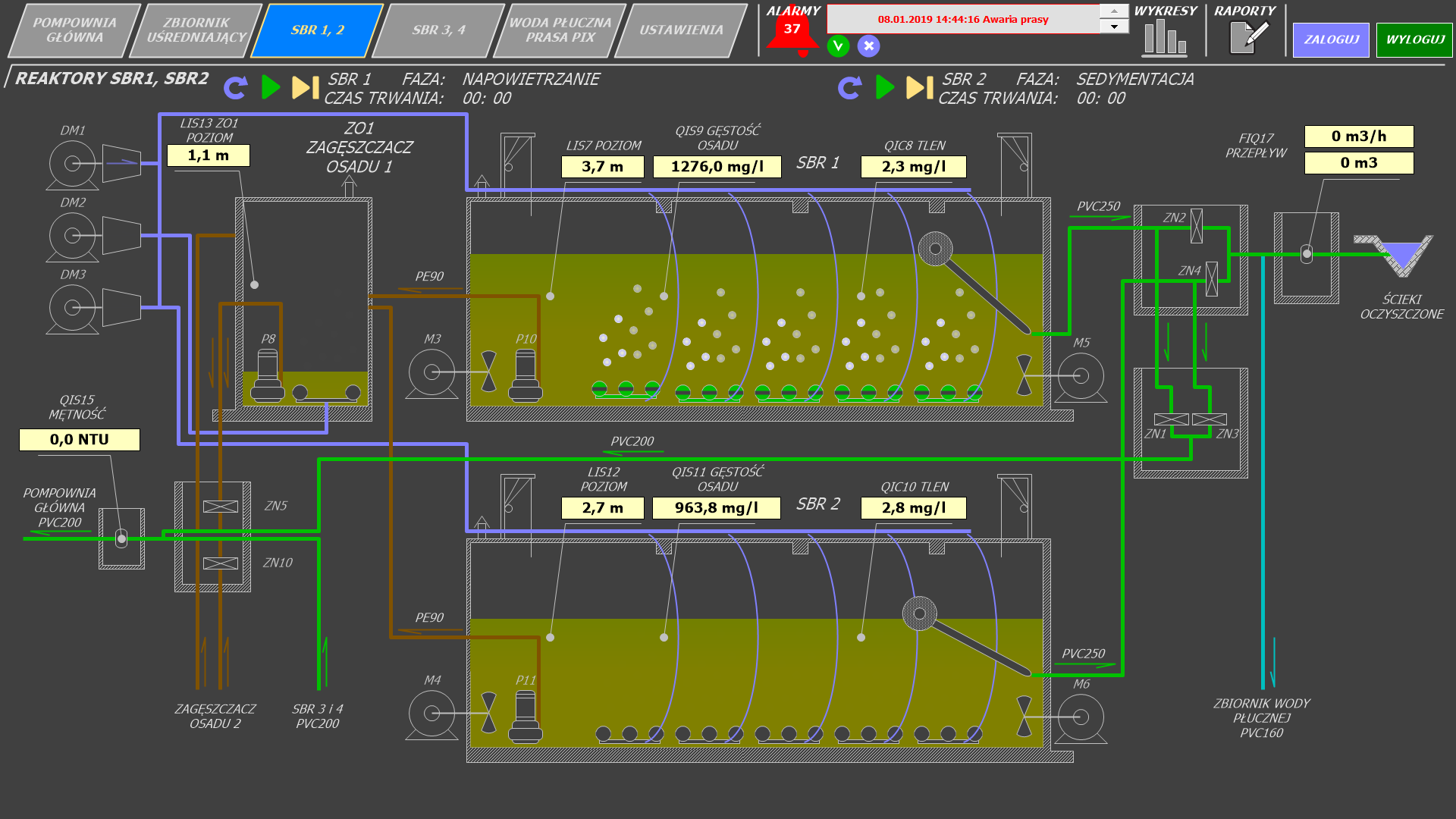 Above: SBR reactor system
The tasks of AB-Micro included the development, according to the agreed assumptions and requirements, of the work algorithm of individual treatment plant facilities, preparing a program for PLC controllers, development and execution of SCADA applications, and object commissioning works. Moreover, the scope of performed works included prefabrication, delivery, and commissioning of control cabinets.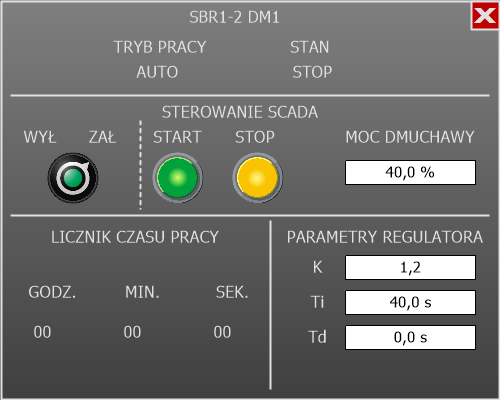 Above: the window for controlling and setting parameters for the blower control